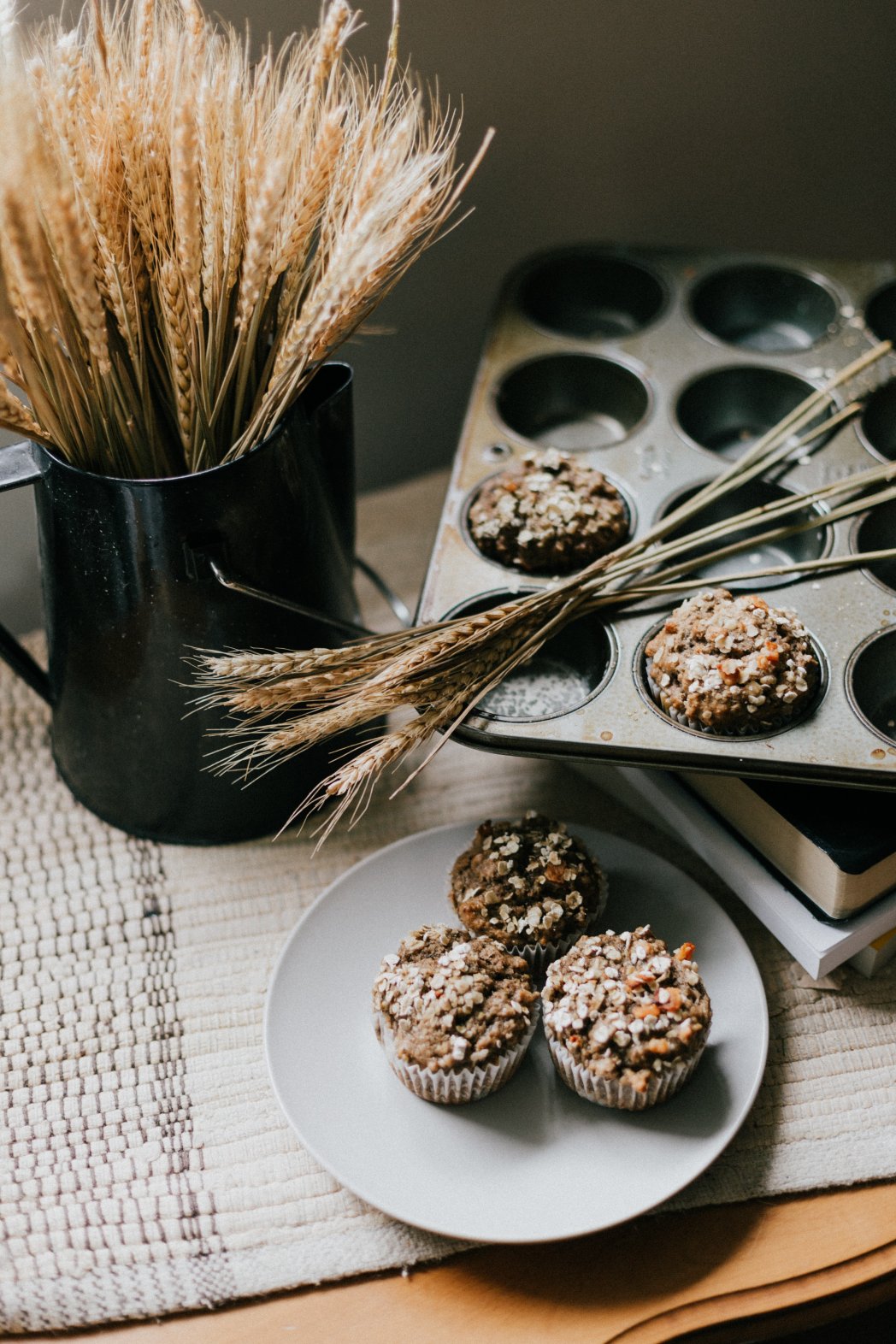 Raspberry Oatmeal Muffins
---
Ingredients
1 cup rolled oats (fine or coarse)
1/2 cup whole wheat flour
1/4 cup sugar
1 1/2 teaspoons baking powder
1/4 teaspoon salt
1/2 cup milk (or plant-based milk)
1/4 cup ghee
1 egg
1/2 teaspoon of vanilla extract
1/2 cup raspberries (or other fruit, such as blueberries, strawberries or sliced apples)
Steps
Preheat the oven to 190 degrees C and grease the muffin tins with oil or use paper cups.
Mix the oatmeal, flour, sugar, baking powder and salt in a bowl.
In another bowl, mix the milk, ghee, egg and vanilla extract.
Add the liquid ingredients to the dry ingredients and mix until smooth.
Add the raspberries and mix gently.
Pour the batter into the prepared muffin tins, filling them about 2/3 full.
Bake the muffins for 20 to 25 minutes or until a toothpick inserted into the center of the muffin comes out dry.
Let the muffins cool in the pan for about 5 minutes, then remove and let cool completely on a wire rack.