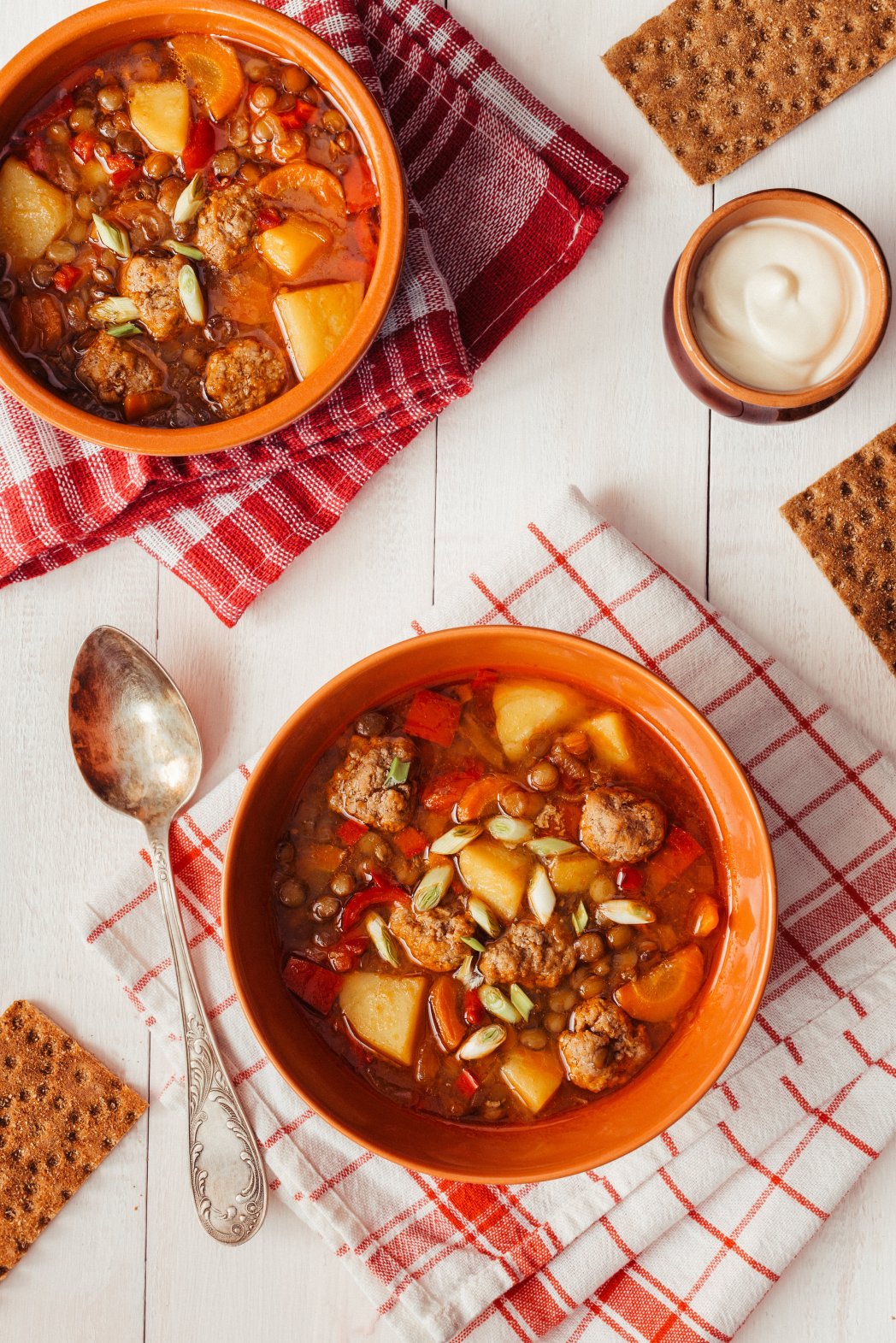 Beef stew with beans
---
baby friendly
dairy free
gluten free
Ingredients
500 g beef
2 tablespoons olive oil
1 onion, diced
2 garlic cloves, chopped
2 carrots, diced
2 potatoes, diced
200 g green beans, cut into pieces
400 ml beef broth
400 g chopped tomatoes (canned)
1 teaspoon paprika powder
1 teaspoon dried thyme
salt and pepper to taste
fresh parsley for garnish (optional)
Steps
Cut the beef into bite-sized pieces. In a large saucepan, heat the olive oil and sauté the meat until brown and slightly crispy. Remove the meat from the pot and set aside.
Add the diced onion and minced garlic to the saucepan and sauté over medium-high heat until soft and lightly browned.
Add the carrots, potatoes, and green beans and simmer until lightly browned, about 5 minutes.
Put the beef back into the pot and stir well. Add beef broth, chopped tomatoes, paprika powder and dried thyme. Season with salt and pepper.
Bring the stew to a boil and then turn up the heat. Cover the pot and let the stew simmer for about 1.5 to 2 hours, until the meat is tender and the flavors are well combined. Stir occasionally and add a little water or broth as needed to achieve desired consistency.
Once the stew is done, remove from heat and let rest for a few minutes before serving. Garnish with fresh parsley if you like.
Serve the beef stew hot and enjoy with fresh bread or baguette.