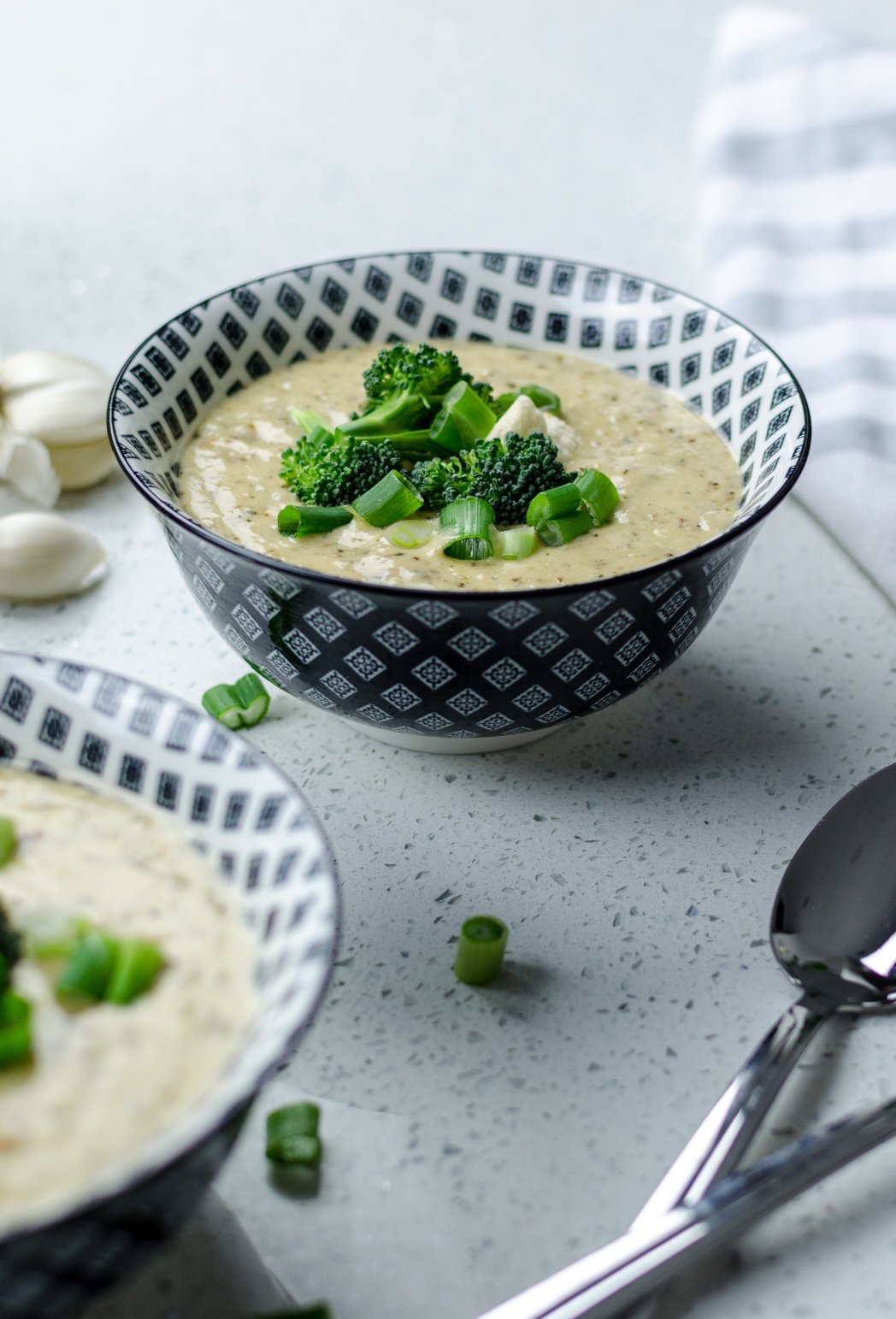 Creamy broccoli soup
---
Ingredients
1 broccoli
1 onion
2 cloves of garlic
2 tablespoons of butter
2 tablespoons of flour
2 cups of milk
1 cup chicken or vegetable broth
1/2 teaspoon of salt
1/4 teaspoon ground pepper
1/2 teaspoon dried thyme
1/2 cup whipping cream
Steps
Divide the broccoli into smaller florets and cook in salted water until soft. Then drain it and let it cool.
Cut the onion and garlic into small pieces and fry in butter until golden.
Add the flour and mix.
Slowly pour in the milk, stirring to avoid lumps. Add stock and cook until mixture thickens.
Add the cooked broccoli, salt, pepper, thyme and blend until the soup is smooth.
Return the mixture to the saucepan and add the cream. Cook until mixture is heated but not boiling.
Serve hot.