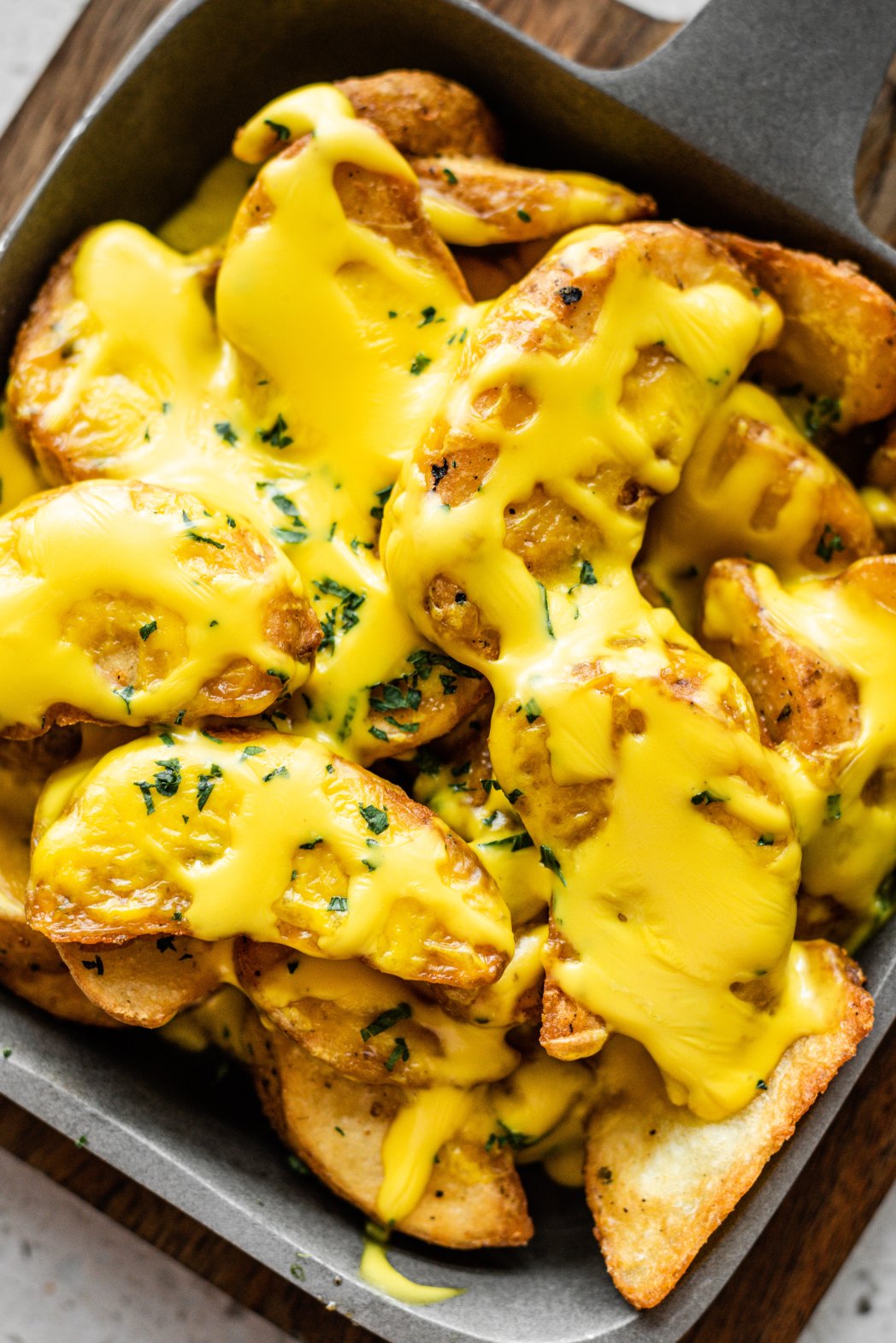 Homemade potato wedges with cheese sauce
---
Ingredients
Ingredients for Potato Wedges:
4-5 medium potatoes, washed and dried
2 tablespoons olive oil
1 teaspoon paprika
Salt and pepper, to taste
Ingredients for Cheese Sauce:
2 tablespoons butter
2 tablespoons all-purpose flour
1 cup milk
1 cup shredded cheddar cheese
Salt and pepper, to taste
Steps
Preheat the oven to 425°F (218°C).
Cut the potatoes into wedges and place them in a large mixing bowl.
Add olive oil, paprika, salt, and pepper to the mixing bowl and toss to coat the potato wedges evenly.
Spread the potato wedges on a baking sheet in a single layer.
Bake the potato wedges for 20-25 minutes, or until they are golden brown and crispy.
While the potato wedges are baking, prepare the cheese sauce.
Melt the butter in a saucepan over medium heat.
Add the flour to the saucepan and whisk constantly for 1-2 minutes until it is fully incorporated and the mixture is smooth.
Gradually pour in the milk, whisking constantly to prevent lumps from forming.
Cook the mixture for 5-7 minutes, or until it starts to thicken.
Add the shredded cheddar cheese to the saucepan and stir until it is melted and smooth.
Season the cheese sauce with salt and pepper to taste.
Once the potato wedges are baked, remove them from the oven and place them on a serving plate.
Drizzle the cheese sauce over the potato wedges.
Serve hot and enjoy your delicious potato wedges with cheese sauce.
Note: You can add some chopped herbs or spices to the cheese sauce to give it an extra flavor boost.