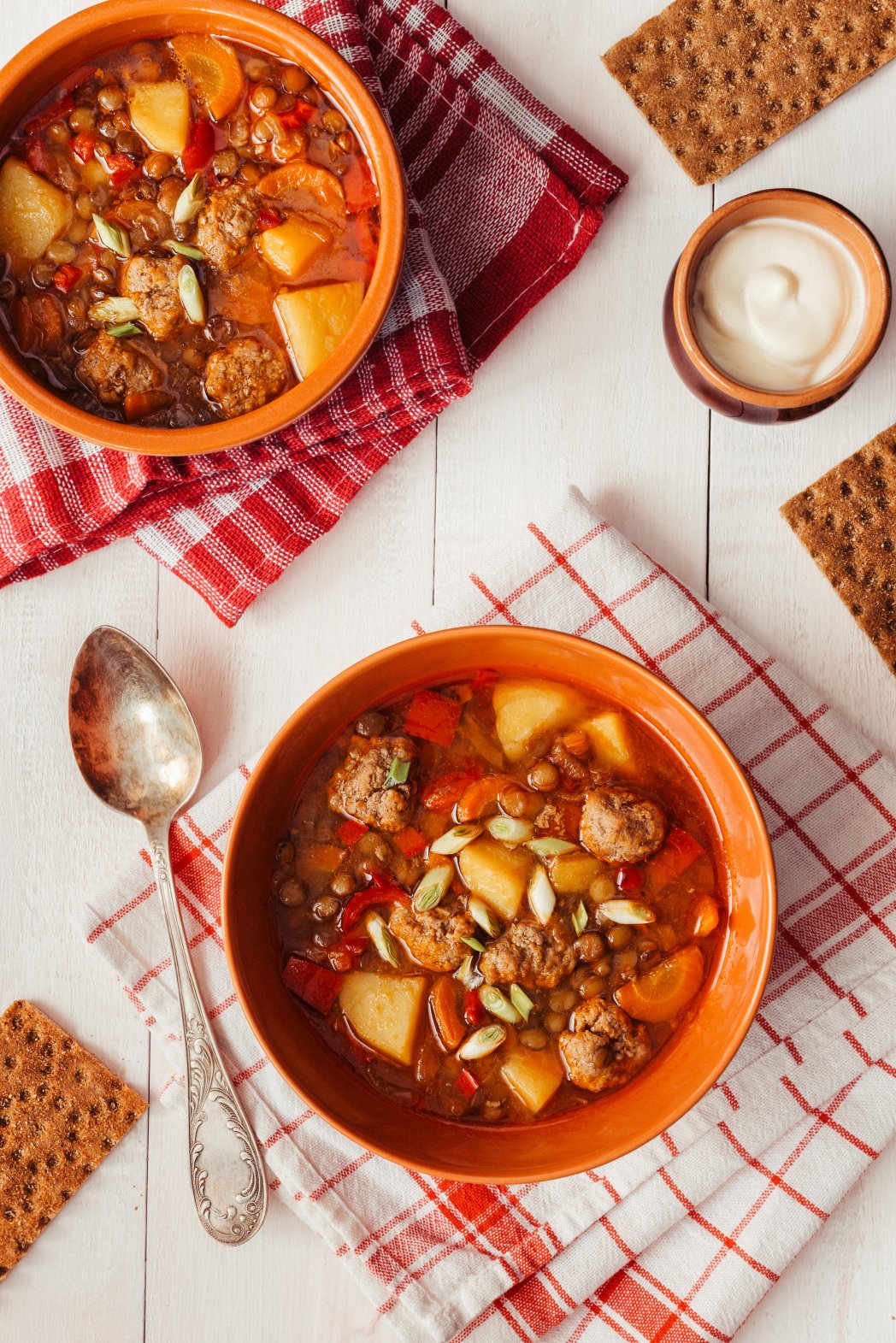 Lentil soup with meatballs
---
Ingredients
1 onion, chopped
2 cloves of garlic, chopped
2 carrots, diced
1 red pepper
2 tablespoons of olive oil
200 g lentils, rinsed and drained
1 l broth (or water)
2 potatoes, peeled and diced
1 tablespoon of ground cumin
1 tablespoon ground paprika
Salt and pepper to taste
500 g of ground beef
1/4 cup breadcrumbs
1 egg
2 tablespoons chopped fresh parsley
Steps
Fry onion, garlic, carrot and red pepper in a pot.
Add the lentils and stock (or water).
Add potatoes and spices. Cook over medium heat until the potatoes are soft.
In another bowl, mix ground beef, breadcrumbs, egg and chopped parsley. Form meatballs.
Add the meatballs to the soup and cook for another 15-20 minutes until the meatballs are cooked.
Add salt and pepper to taste.
Serve hot and garnish with spring onions.