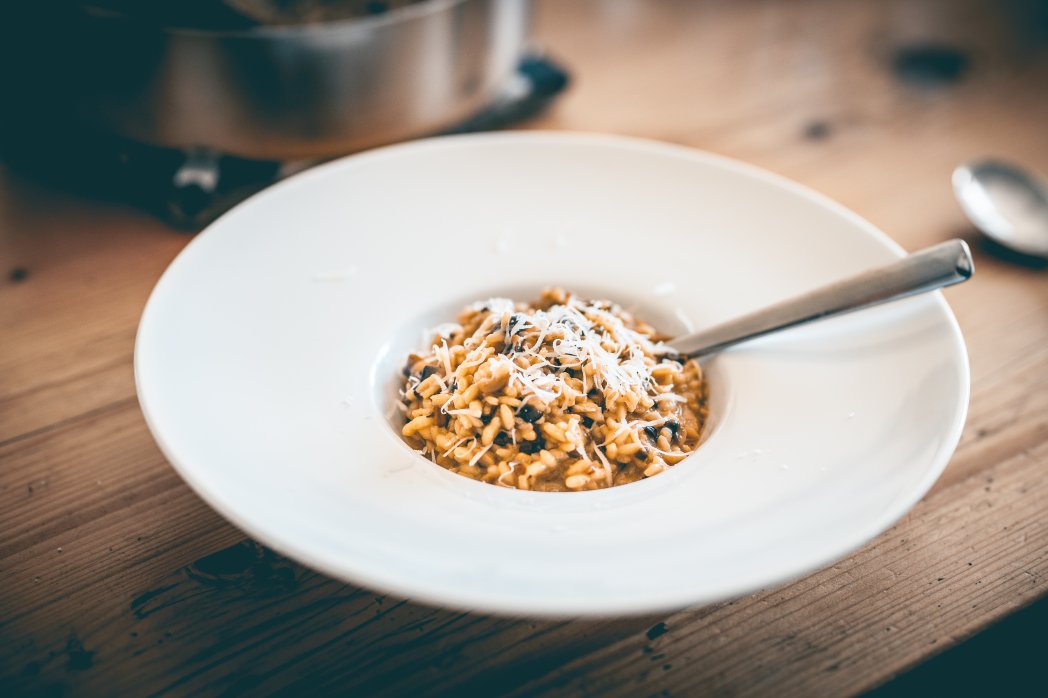 Mushroom risotto
---
Ingredients
1/2 kg mixed mushrooms (e.g. shiitake, champignons), sliced
3 tablespoons of olive oil
1 medium onion, diced
2 cloves of garlic, chopped
1 1/2 cups Arborio rice
1/2 cup dry white wine
4 cups chicken or vegetable broth
1/2 cup grated Parmesan
2 tablespoons of butter
2 tablespoons chopped fresh parsley
Salt and pepper
Steps
Heat the olive oil in a saucepan over medium heat. Add the mushrooms and sauté until they release their juice, about 10 minutes. Remove the mushrooms from the pan and set aside.
In the same pan over medium heat, fry the onion and garlic until golden.
Add the rice and sauté for about 2 minutes.
When the rice becomes glassy, add the white wine and stir until the wine is absorbed.
Gradually pour in the stock, one tablespoon at a time, stirring until each batch is absorbed.
Once the rice is al dente and the soup is almost absorbed, add the mushrooms, parmesan and butter. Stir until everything is dissolved and the mixture thickens.
Serve with parsley and salt and pepper to taste.