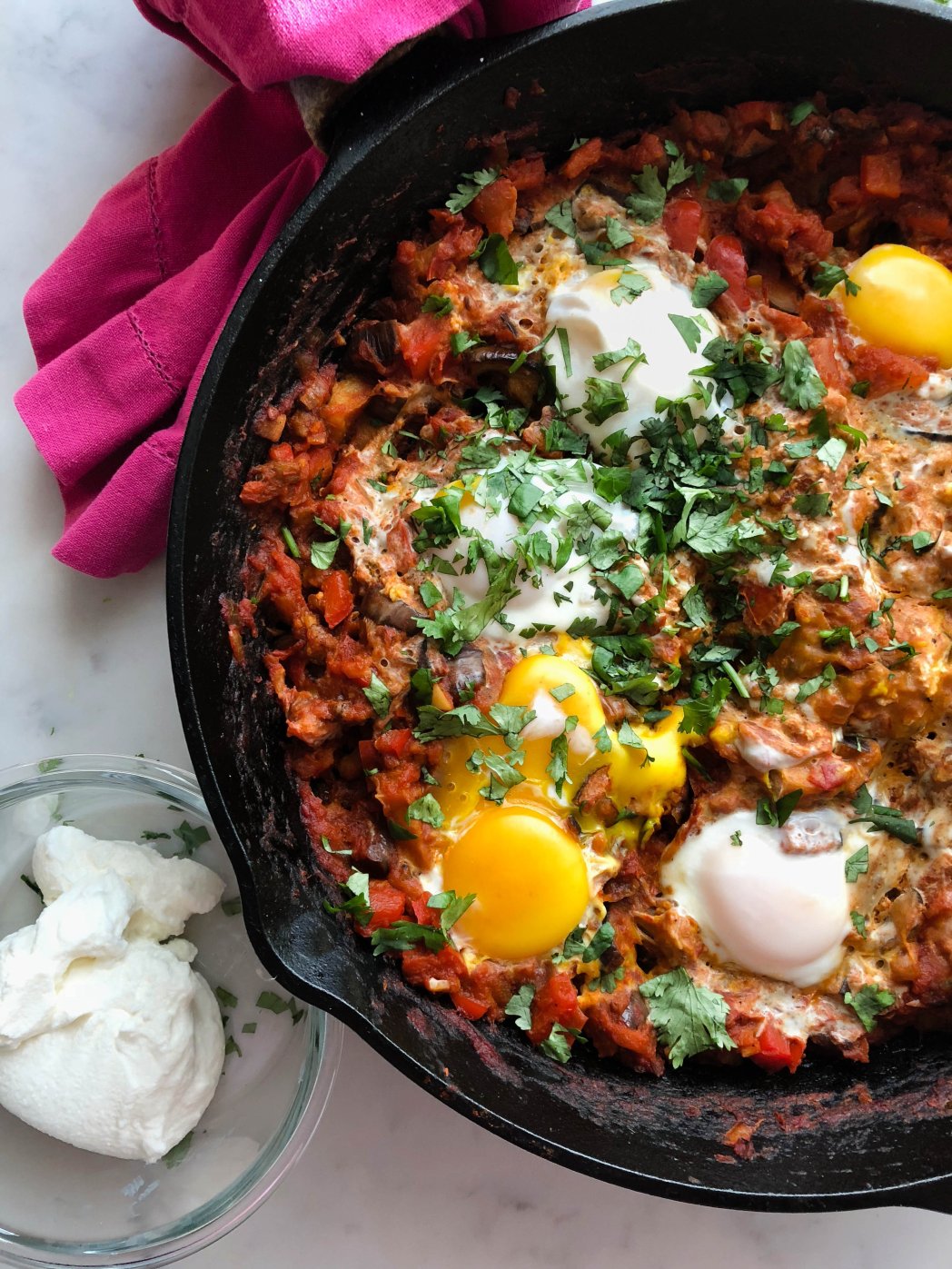 Shakshuka - a traditional dish from Israel
---
baby friendly
paleo
vegetarian
gluten free
Ingredients
1 large onion
2 peppers
2 cloves of garlic
1 tablespoon of olive oil
1 teaspoon ground paprika
1 teaspoon ground cumin
1/2 teaspoon ground coriander
1/2 teaspoon of salt
1/4 teaspoon freshly ground black pepper
4 tomatoes
4 eggs
1/4 cup chopped fresh parsley or cilantro
Steps
Heat the olive oil in a pan and fry the chopped onion and peppers until they start to soften.
Add grated garlic, ground paprika, ground cumin, ground coriander, salt and pepper. Stir and let it cook for 5 minutes.
Add the peeled and chopped tomatoes and cook for about 5-10 minutes until the tomatoes break down and the sauce forms.
Add the eggs directly into the sauce, cover with a lid and cook for about 5-10 minutes, until the whites are set and the yolks are runny.
If you like runny yolks, you can cover the last few minutes with a lid.
Sprinkle with chopped parsley or cilantro when serving.
You can serve Shakshuka as a separate dish with bread or as a side dish to another dish.