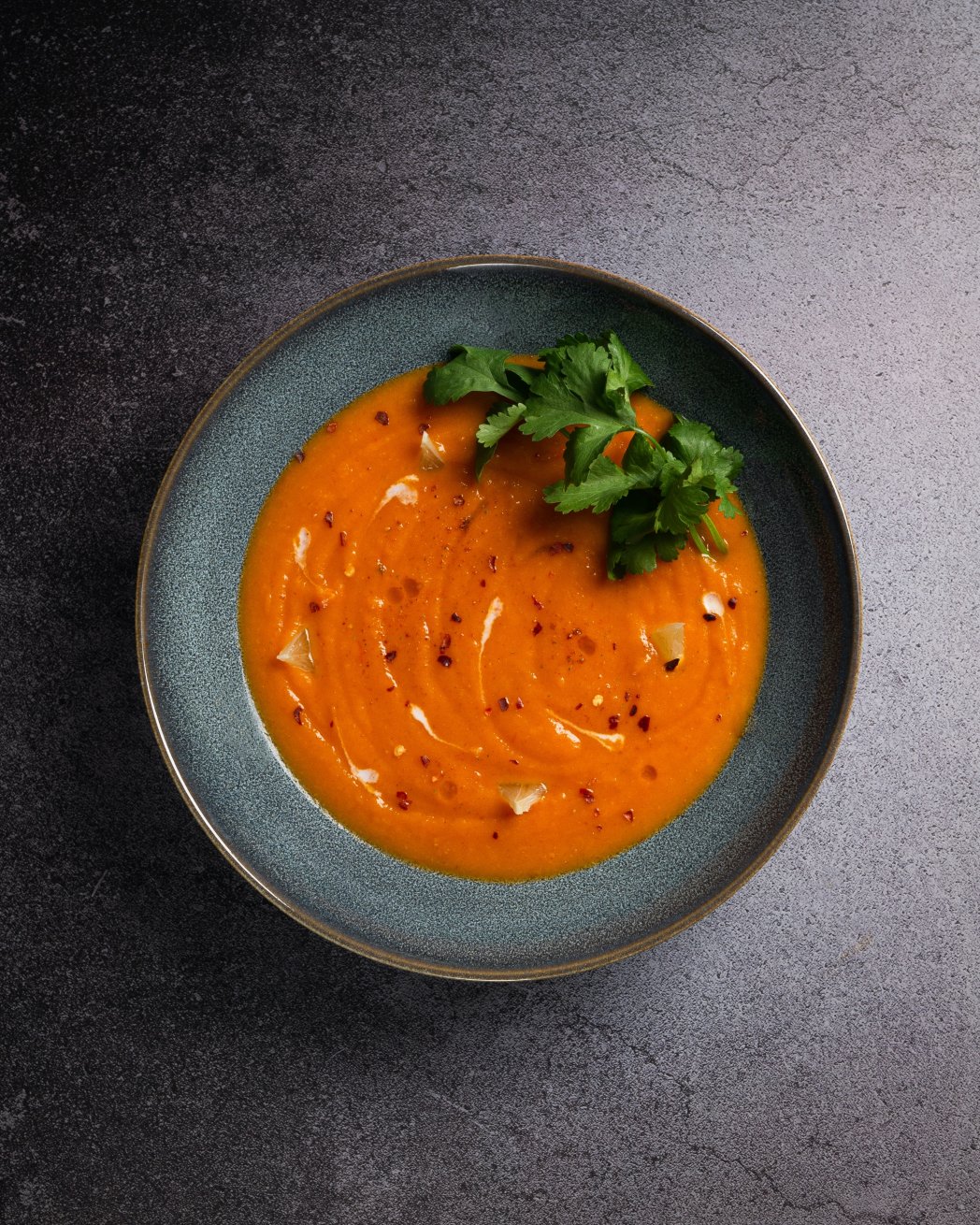 Tomato soup with chili
---
low carb
baby friendly
vegetarian
dairy free
gluten free
vegan
Ingredients
800 g tomatoes (you can use canned or fresh)
1 medium onion, finely chopped
2 cloves of garlic, finely chopped
1-2 chili peppers, finely chopped (adjust the amount to your taste)
500 ml of vegetable broth
1 teaspoon ground cumin
1 teaspoon ground coriander
1 teaspoon of salt
1/2 teaspoon black pepper
1/4 cup fresh coriander leaves
2 tablespoons of olive oil
Steps
If using fresh tomatoes, peel them first. Then chop them finely.
Heat the olive oil in a saucepan over medium heat and add the chopped onion. Fry it until it becomes soft and golden.
Add the chopped garlic and chillies and fry them together with the onion for about a minute until they begin to release their aromas.
Add chopped tomatoes, ground cumin, ground coriander, salt and pepper. Stir and cook for 5-7 minutes until the tomatoes are soft.
Add the vegetable broth and let the mixture cook for another 10-15 minutes.
Then use a blender to blend the soup until smooth.
Add fresh cilantro and stir.
Serve hot.