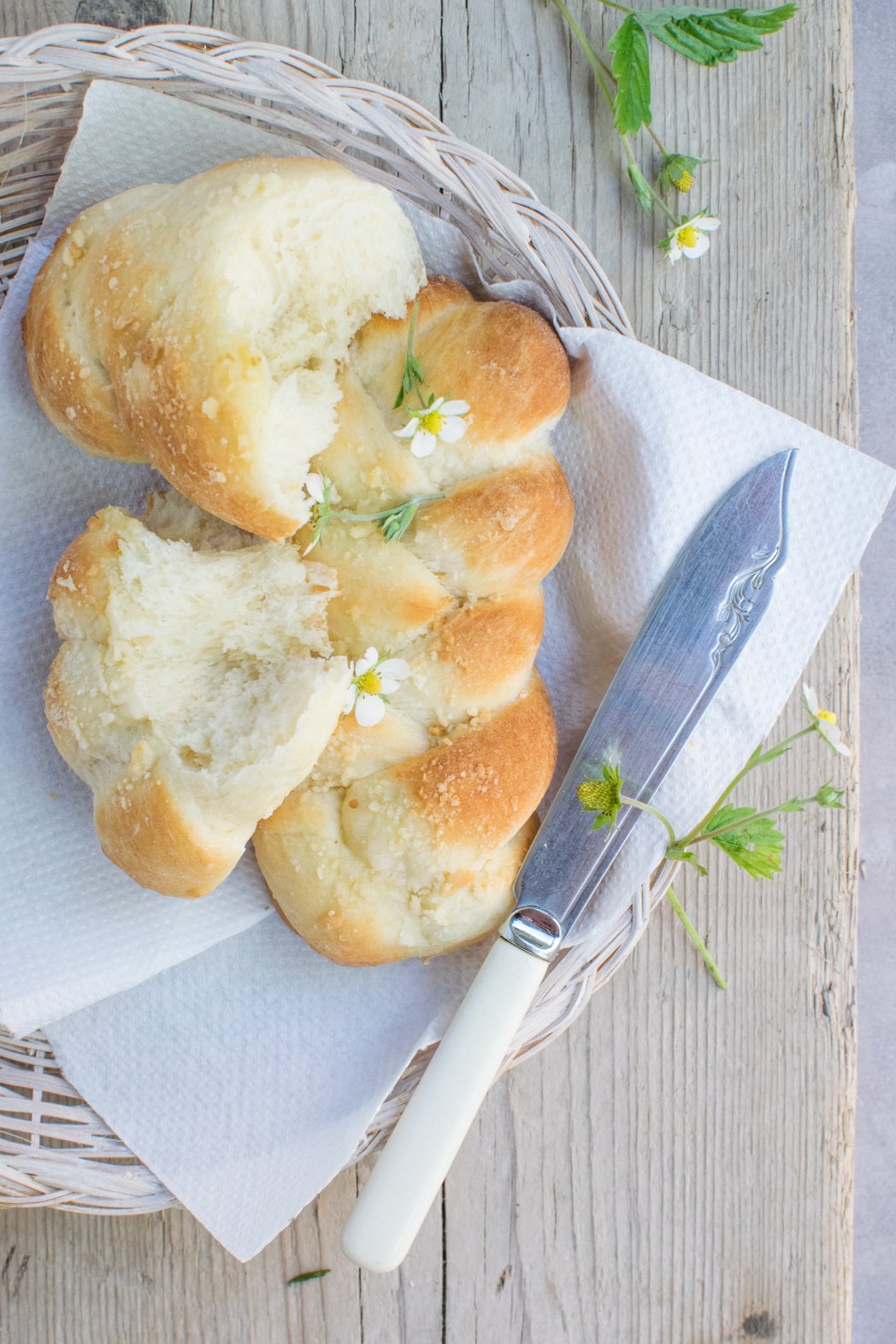 Fast and easy braided bread
---
Ingredients
200 g of water
360 g plain flour
1 teaspoon of sugar
17-21 g of fresh yeast
25 g of softened butter or lard
3 teaspoons of salt (if you are baking for the little ones, omit the salt completely)
Steps
Mix sugar and yeast in lukewarm water and leave to rest for 30 minutes
Add the rest of the ingredients and make a soft dough
After kneading, divide the dough into 4 equal parts
Roll up a braid from each part (you will have 4 large pieces of braided bread in the end). If you want a classic braid from one strand, start by making one strand from one of the fourt parts. Then fold the right edge of the strand roughly in the middle. The folded end should overlap. Now take the left end and pass it through the resulting loop to the right side. The dough does not need to be tightened or pressed. Take the lower part of the loop and twist it once to the right. Now take the end of the strand at the top right and insert it into the hole at the bottom of the eyelet. Pull out the end that is sticking out at the top a little and fold it into the bottom of the braid (so its hidden). Done :)
Place all the braids on a baking sheet lined with baking paper or foil and let rest for 15 minutes.
Brush with egg, sprinkle with seeds and bake in a hot oven (230°C/15-20 minutes).