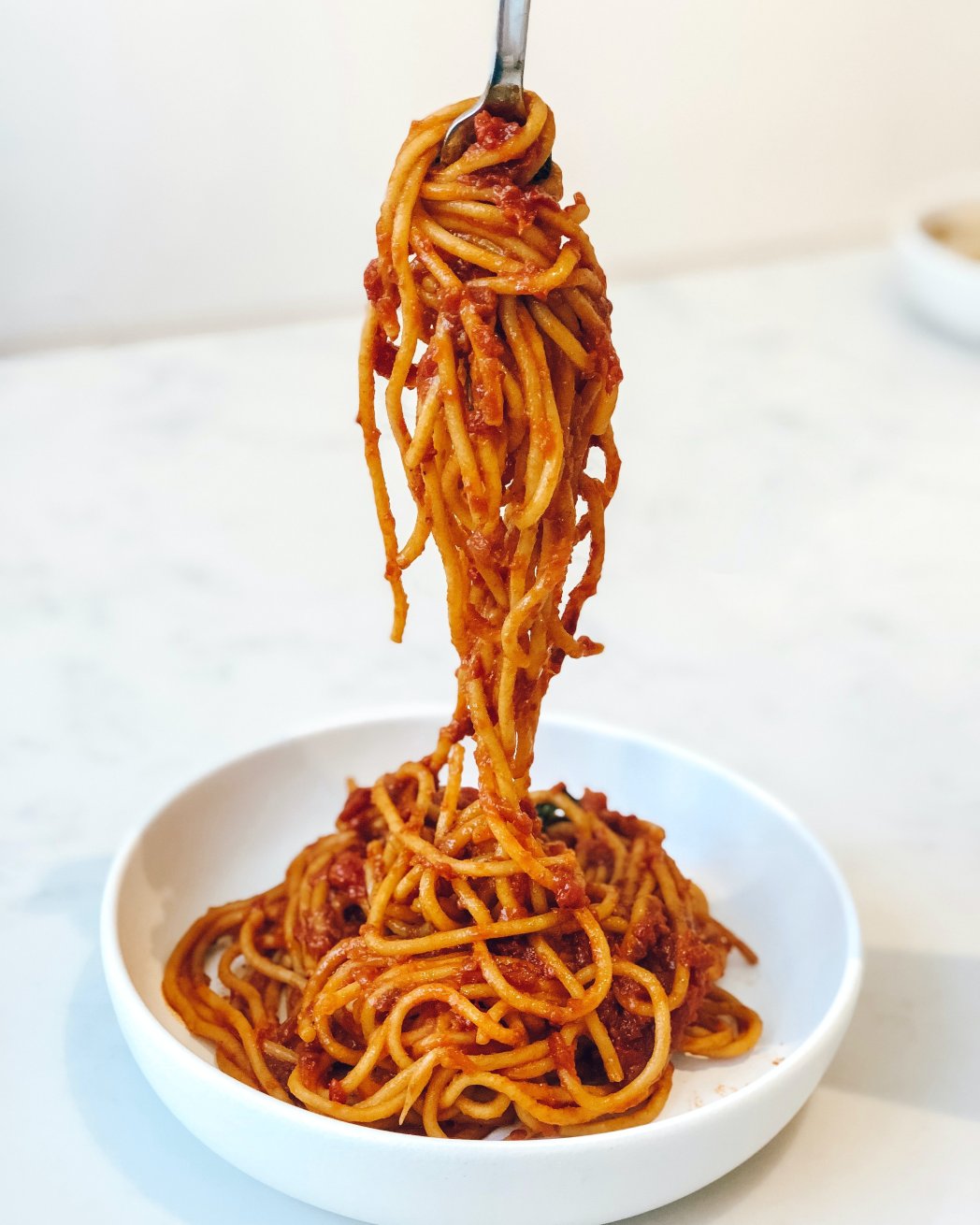 Spaghetti with Bolognese sauce
---
Ingredients
2 tablespoons of olive oil
1 medium onion
2 cloves of garlic
1 large carrot, grated
1 celery stalk, chopped
500g of ground beef
1 can of diced tomatoes
150g of fresh tomatoes
1/2 cup beef broth
2 tablespoons of tomato puree
1 teaspoon dried basil
1 teaspoon of dried oregano
Salt and pepper to taste
Fresh basil or parsley leaves, chopped (optional, for garnish)
Steps
In a large pot, heat the olive oil over medium heat.
Add the onion, garlic, carrot, and celery and cook until the vegetables are tender, about 5 minutes.
Add the ground beef to the pan and cook until browned, about 5-7 minutes.
Add the tomatoes, beef stock, tomato paste, dried basil and dried oregano.
Mix everything together and let the sauce simmer for 20-30 minutes, or until the liquid has reduced and the flavors have melded.
Season with salt and pepper to taste.
Serve with your favorite pasta and garnish with fresh basil or parsley leaves.