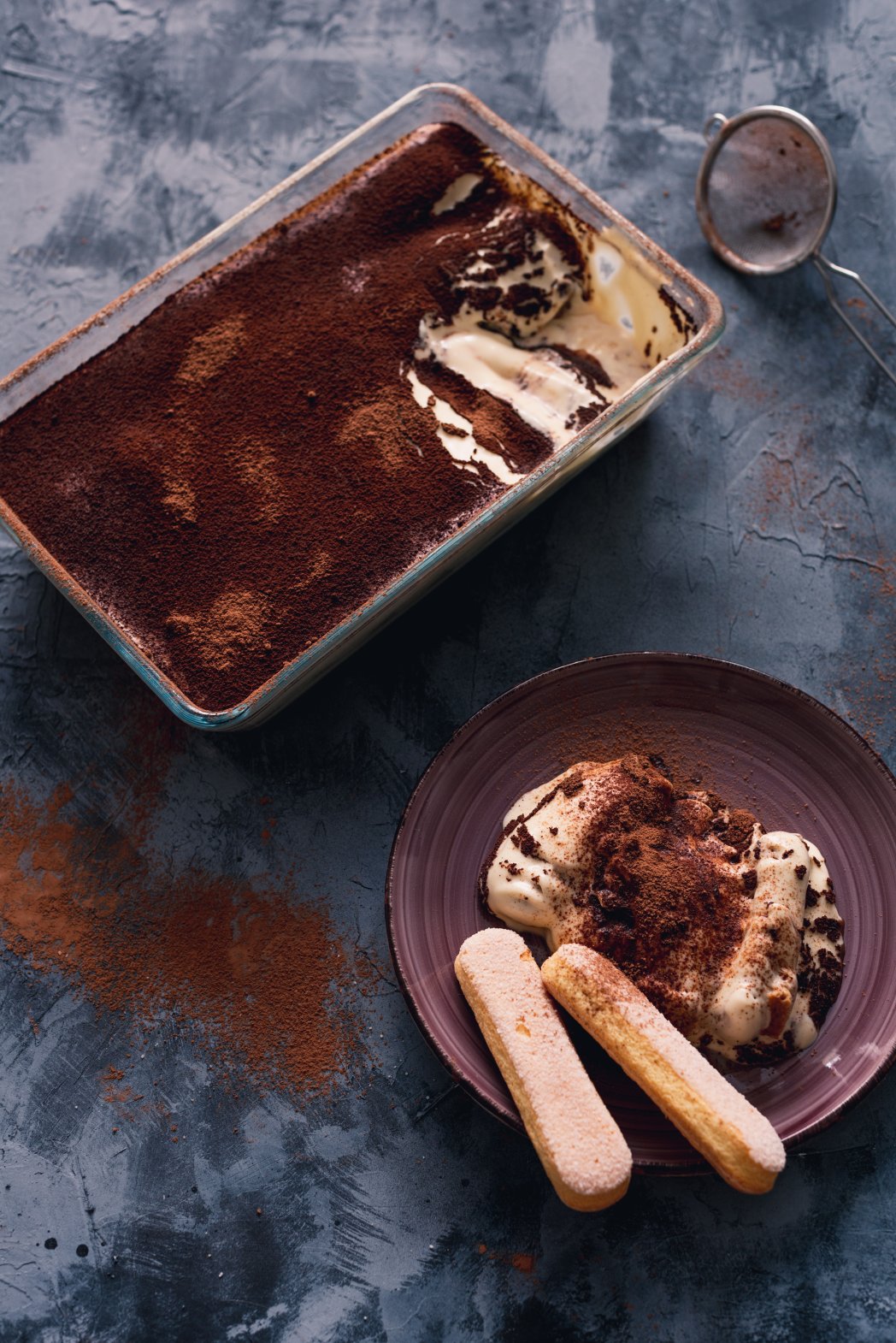 Tiramisu
---
Ingredients
4 egg yolks
250 g of mascarpone cheese
250 ml of 33% whipping cream
4 spoons of sugar
300 ml of strong coffee
1 pack of sponge finger biscuits
dutch cocoa powder
Steps
Separate the yolks and whites and beat the yolks with sugar until foamy.
Gradually add the mascarpone cheese to the egg yolks and sugar mixture until smooth and creamy.
Then carefully fold the whipped cream into the mixture.
Dip the biscuits in the coffee and arrange them in a single layer at the bottom of the bowl.
Then spread a layer of mascarpone cream on top of the biscuits.
Continue alternating layers of biscuits and mascarpone cream until you have the last layer of cream.
Put the tiramisu in the fridge and let it rest for at least 2 hours so that the biscuits soak well.
Before serving, sprinkle the tiramisu with dutch cocoa powder.